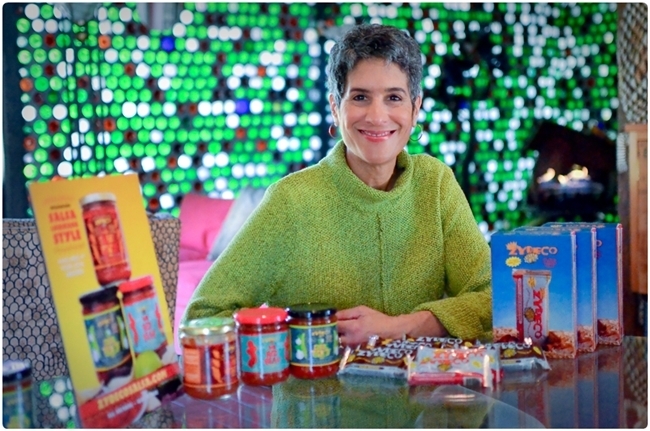 When Michelle Vallot commuted 100 miles a day to attend law school, she longed for a quick nutritional bar that tasted better than cardboard. She and her husband had baked Italian fig cookies, and Vallot wanted both to keep that tradition alive and to produce a nutrition bar that tasted good.
Vallot begins with a sweet potato base that provides a healthy taste of sweetness broken down slowly in the body for sustained energy, as opposed to raw sugar, which produces drastic highs and lows. She includes other healthy nutrients to complete the Zydeco bar.
The nutrition or breakfast bar can be found in numerous grocery stores and specialty stores throughout Louisiana, in addition to locations in New York, New Jersey, and several Southern States.
The business has taken off so well that Vallot left her legal job in July to dedicate more time to growing the business. "It's a way lot of work," she says of building a new national presence. "But it's very exciting."
Published in : Acadiana Profile – Feb/Mar 2012
About Zydeco Foods: "Louisiana Style" Products…
"The Original Sweet Potato Bar!"
Zydeco Bars were created as an alternative snack or breakfast bar for "on-the-go" consumers who want a convenient source of nutrition, great taste and sustained energy working for them when they need it! Incorporating ingredients native to South Louisiana that have been used in recipes for generations like nutritious sweet potatoes, pecans and molasses, and adding heart healthy whole grain oats, the Zydeco Bar is rich in texture, vitamins, nutrients and fiber—plus it keeps you going before a session at the gym or work day. Free of refined sugar and chemical preservatives the Zydeco Bar is a perfect fit in the lunch box, brief case, gym bag or tackle box.
The memory of sugarcane fields blazing orange-red on crisp fall evenings and the sweet smell of freshly pressed cane syrup drifting from the local mill inspired the creation of the Zydeco Bar. The wholesome goodness of family, food, and celebration is woven into the social fabric of the Louisiana culture, and is in part, the inspiration for the Zydeco Bar. Zydeco is representative of southwest Louisiana's unique culture – a blend of people, music & dance, food and celebration. In this spirit, we offer you the Zydeco Bar.
It is our hope that a little of the best of "Zydeco" can provide you with a "wallop of energy" and great nutrition, all at the same time!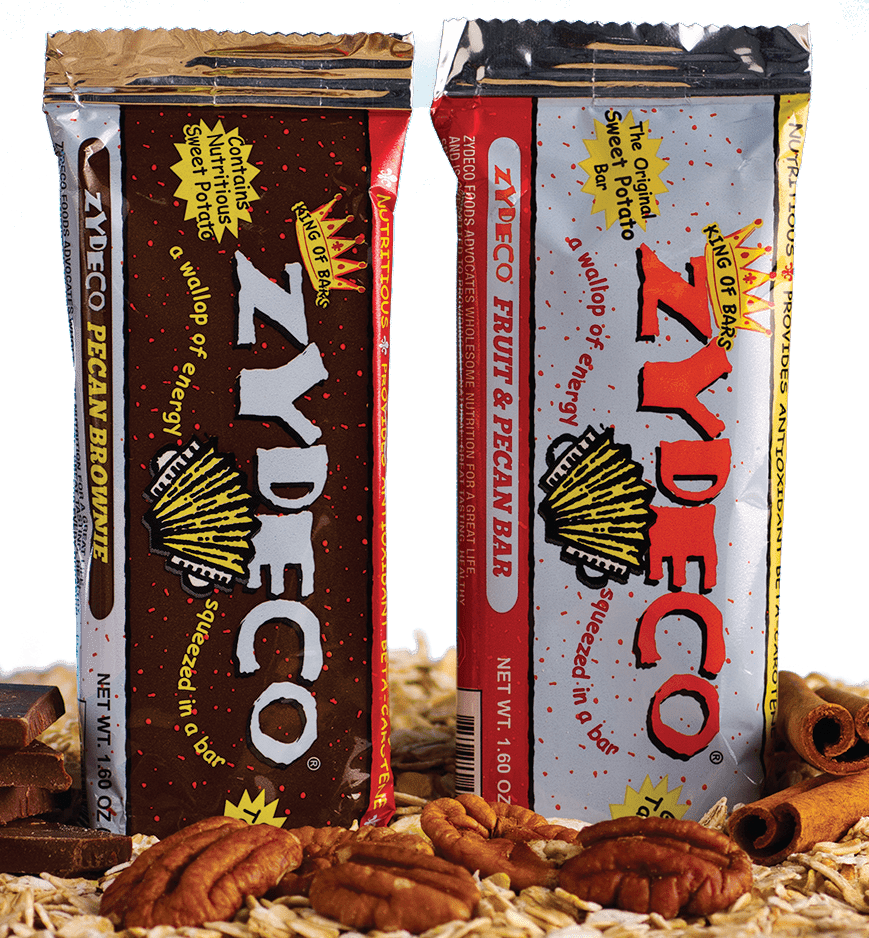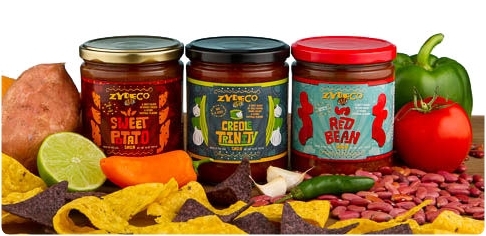 "Louisiana Style Salsas!"
In late 2013, Zydeco Foods, LLC, rolled out "Salsas Louisiana Style" with three distinctive flavors of salsa complimentary of the rich Cajun/Creole tradition: Zydeco Red Bean Salsa, Zydeco Creole Trinity Salsa, and Zydeco Sweet Potato Salsa. All Zydeco Salsas are gluten free and contain no preservatives. Our Salsas are nicely spiced for even the highest rated palate. Delightful and delicious!